Saving Grace: Second heart transplant celebrated at Dell Children's
For the first 13 years of her life, Grace didn't know what it was like to live with a fully functioning heart.
The strong and courageous young girl was born with only one working chamber. Throughout her childhood, she underwent countless surgeries, experienced a heart attack, and she was the first child in Central Texas to receive a mechanical heart pump at Dell Children's.
Even though Grace's mechanical heart pump improved and extended her life, the reality was she needed a new heart—and time was running out.
In January of 2021, Grace received the life-saving transplant she so desperately needed.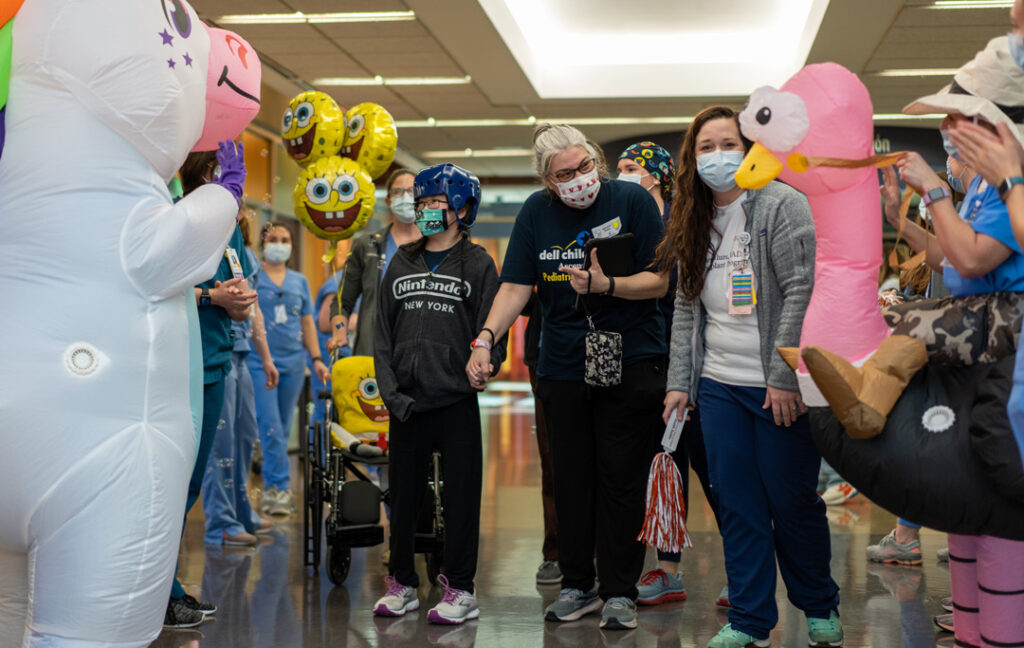 For the past three years, Dell Children's has been building a cutting-edge pediatric cardiac care center that is unparalleled in treatment, care, and research. Led by the expert pediatric cardiac surgeon Dr. Charles Fraser Jr., the Texas Center for Pediatric and Congenital Heart Disease will change the way we treat young heart patients now and forever.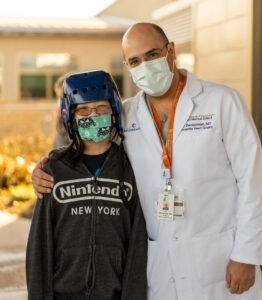 Grace was the second child to receive a heart transplant at Dell Children's, and she won't be the last. Young cardiac patients from around the world are connecting with Dell Children's and the recipient list is growing.
Without Dell Children's and the Texas Center for Pediatric and Congenital Heart Disease, children like Grace would not be able to receive the lifelong care they need close to home–surrounded by family, friends, and their entire support community.
The Austin American-Statesman published a featured article on Grace's story you can read here.
We hope you are as excited as we are about the new heart transplant program at Dell Children's. We invite you to learn more and consider making a gift today. Thanks to the ongoing generosity of the Michael & Susan Dell Foundation all gifts to Dell Children's to support our new heart transplant program will be matched through their $30 million matching grant.
To learn more visit: supportdellchildrens.org/here