We Give To Give…
The Best Care To Our Patients
You're an Ascension Texas associate — a member of a special, talented group of people who understand what it means to truly care for people. You give so much each day to our patients. By giving through We Give to Give, you extend your care for our patients and colleagues, and make an everlasting impact on the future of care in Central Texas. By giving back you're taking care of people in so many ways, including:
Providing free breast care for un- and under-insured women
Offering check-ups for children who visit our mobile Care-a-Vans
Helping patients facing financial hardship after they leave our care
Lending a helping hand to colleagues who've fallen on hard times
ASCENSION SETON AND DELL CHILDREN'S ASSOCIATES
ASCENSION PROVIDENCE ASSOCIATES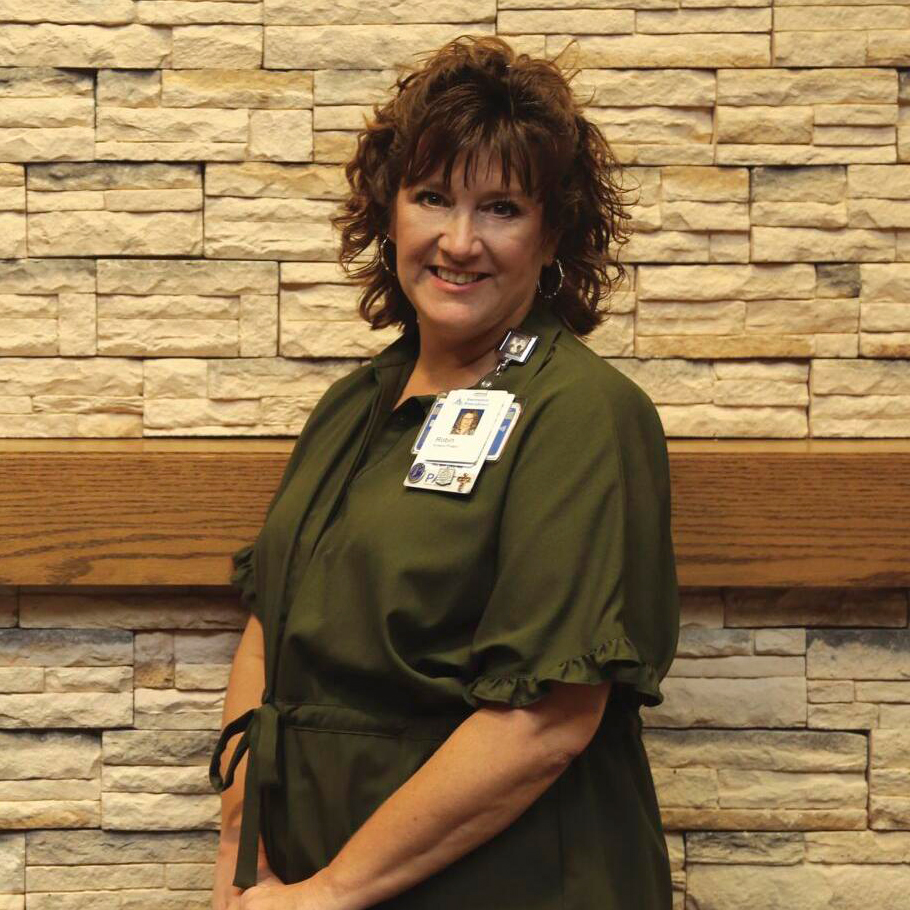 Robin Mitchell, Community Relations Manager
"I give because I understand the importance of giving. Working with local non-profits in the area, they do great work because of the generosity of others. It is no different with our Foundation. Every cent the Foundation raises goes right back into the hospital. It benefits every single person that walks through the doors. It's a no brainer!"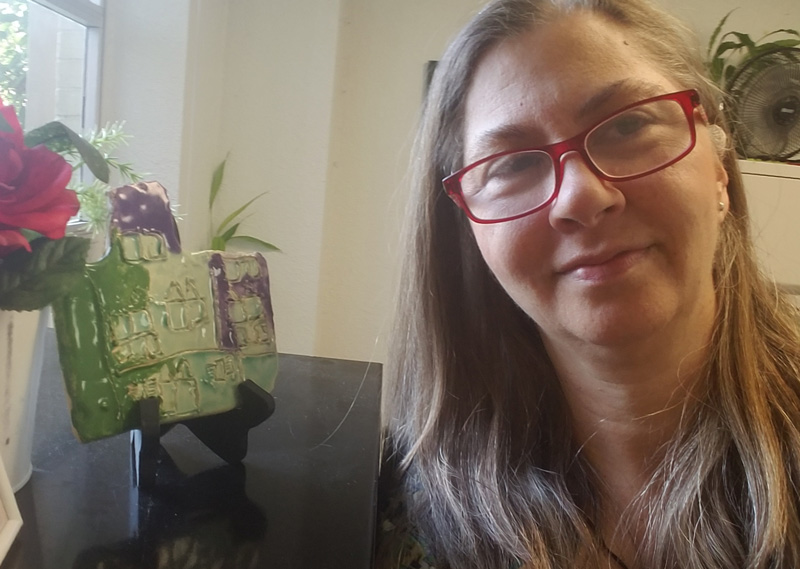 Tessy Dorantes, Program Coordinator
"I serve the uninsured patients and they inspire me to give. They share with me their gratitude to Ascension Seton for the unconditional care we give. I am proud to work here.
My picture shows me with a ceramic impression of Seton Hays that my then 6-year-old daughter made. She was so proud of where I worked and it reminds me every day when I see it how important it is for me to give to others in need."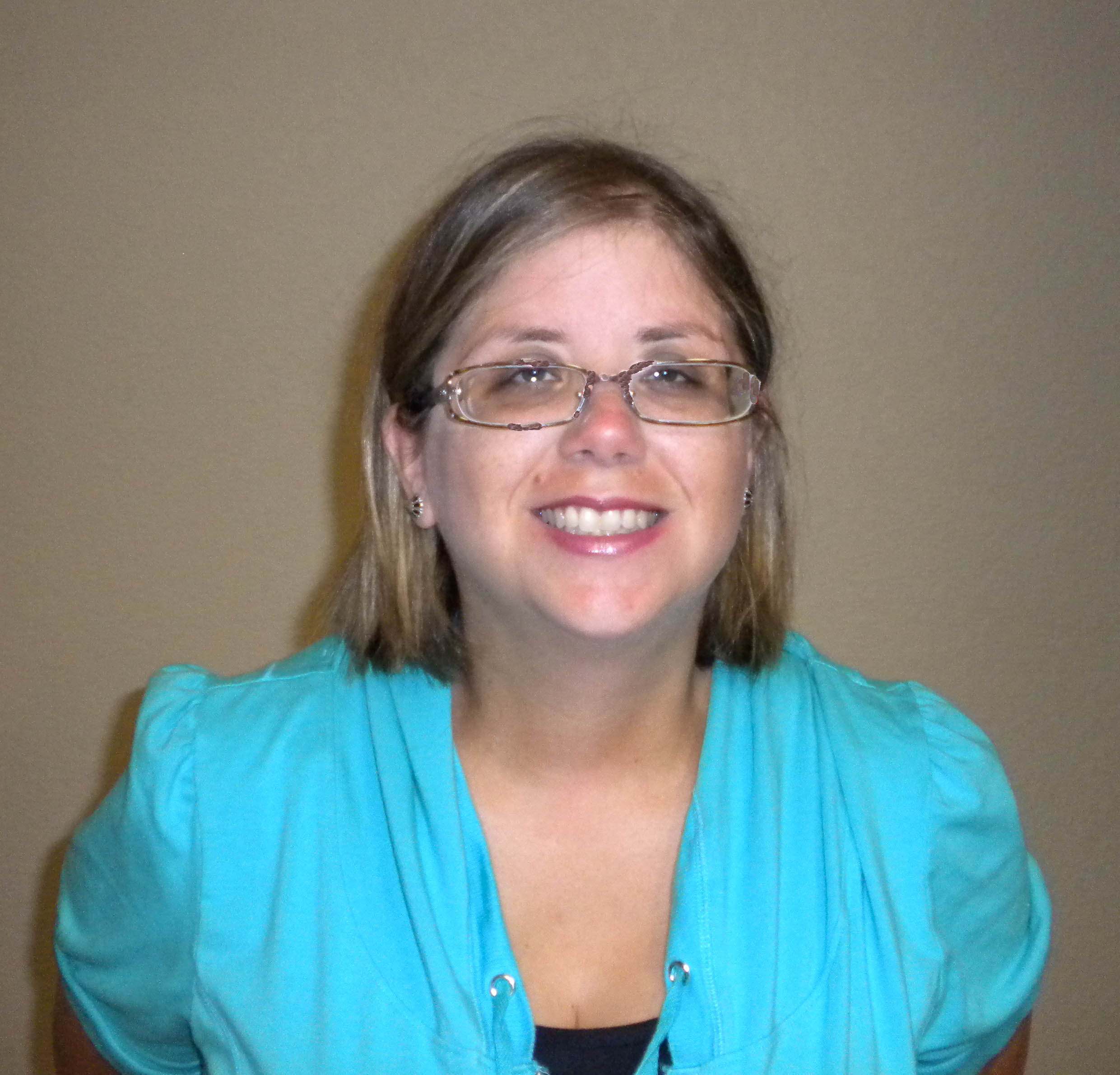 Patricia Gagnon, Nurse
"I have been involved in Associate Giving for about the last 8 years because I believe in the Ascension Seton Mission to give back when you can. I give to help anyone and everyone.  I have seen vein finders purchased to help with difficult IVs, SMCW's great veterans program and the reinvention of the labyrinth walk. It is important for staff to have a voice and when they give through We Give to Give their voice will be heard."
Rosa Montemayor, Financial Counselor
"I give because I have been there when my children where small and I received help when I needed it the most.  You know a door may close, but through giving back another one opens up to benefit others in need."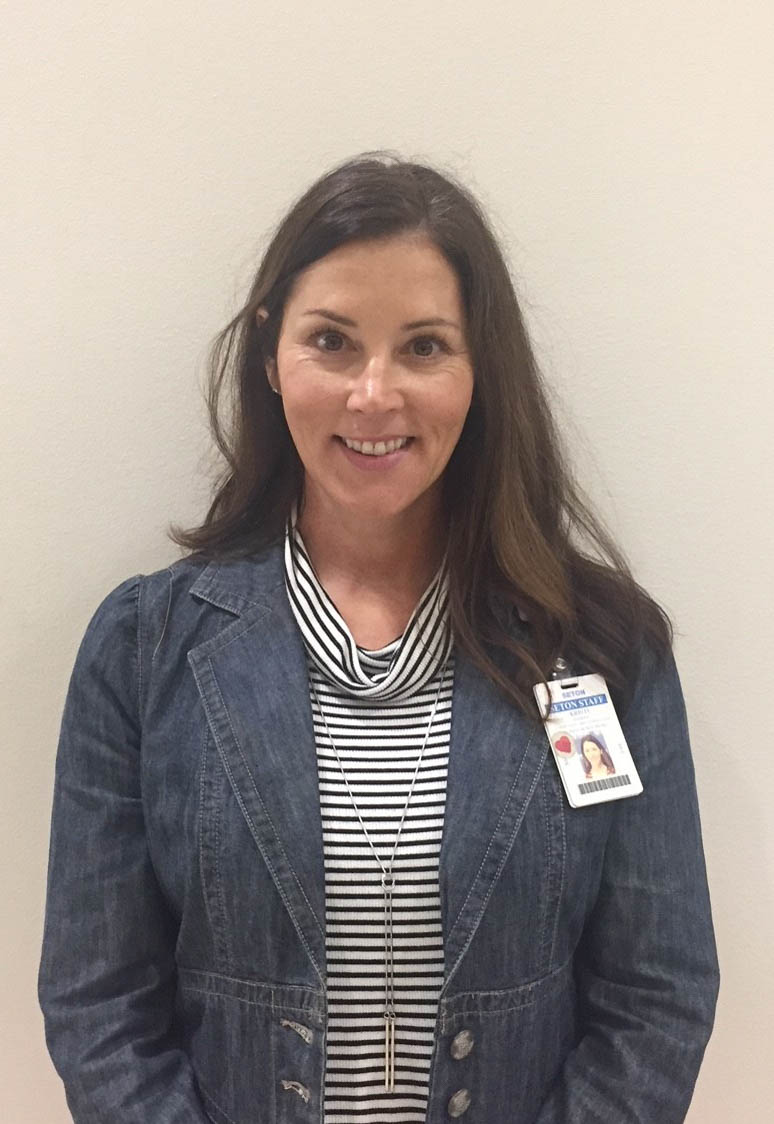 Kristi Haskins, Community Outreach
"I participate because I see the difference these funds make in purchasing much needed equipment, providing better care for our patients, funding various programs to assist our community, and keeping our associates involved in the well-being of our hospital community."
Frequently Asked Questions
WHAT IS WE GIVE TO GIVE?
We Give to Give is our annual Associate Giving Campaign. When you participate in We Give to Give, you cultivate and grow a culture of generosity within our Ascension family. While you are always welcome to make a gift to Ascension, We Give to Give is your only opportunity to give via payroll deduction where your dollars stay local and extend care to our patients and help your very own colleagues.
↔
IS MY DONATION TAX DEDUCTIBLE?
All funds are tax deductible to the extent allowed by law.
↔
CAN I SUPPORT MULTIPLE FUNDS?
Yes! To support multiple funds during We Give to Give, please choose the funds and your level of support when completing the form.
↔
HOW DO I FIND OUT WHAT I GAVE IN YEARS PAST?
Ascension Seton Associates can contact Callie Atkins at [email protected]. Ascension Providence Associates can contact Paige Corley at [email protected]
↔
WHO BENEFITS FROM DONATIONS?
When you make a We Give to Give donation, not only are you providing care for people in the communities we serve, you're also lending a hand to your colleagues. Donations can support a nurse scholarship endowment, build improved facilities that will transform care, assist our most vulnerable neighbors when they need it most during times of hardship, and so much more. Please view our Fund Descriptions linked above for a complete list of giving options that you can support through We Give to Give.
↔
HOW WERE GIVING OPTIONS SELECTED?
Giving options were selected based on associate feedback, most popular funds based on historic trends, and need for philanthropic dollars. By focusing on programs to fund, we can have a larger collective impact on those we serve.
↔
I SIGNED UP LAST YEAR, DO I NEED TO SIGN UP AGAIN THIS YEAR?
Yes! Your pledge is only for the next fiscal year; it does not continue on for 2023/2024. Please renew your gift and while you're at it, consider an upgrade to extend your care even further.
↔
WHAT ARE THE PAYROLL DEDUCTION DATES FOR FISCAL YEAR 2023?
Ascension Providence and Ascension Seton payroll deductions will begin July 14, 2023 and last 25 pay periods. One-time payroll deduction donations will occur on July 14, 2023.
↔
HOW DO I DONATE?
To make a payroll deduction click here if you're an Ascension Providence associate, or click here if you're an Ascension Seton associate.
To make a credit card donation click here if you're an Ascension Providence associate, or click here if you're an Ascension Seton associate.
For cash or check donations, please contact Callie Atkins at Ascension Seton or Paige Corley or your department or clinic team captain at Ascension Providence.
↔
CAN ASCENSION ASSOCIATES, VENDORS, VOLUNTEERS OR NON-ASSOCIATES MAKE WE GIVE TO GIVE DONATIONS?
Yes! Anyone can make a We Give to Give donation through a credit card (one-time or recurring) or a cash/check donation.
Please note: At this time, we are not able to offer payroll deduction for anyone except Ascension associates.
↔
HOW CAN I SUPPORT A FUND NOT LISTED FOR WE GIVE TO GIVE THIS YEAR?
Please visit supportseton.org or supportprovidence.org and give through the appropriate foundation. Unfortunately, gifts to funds not listed for We Give to Give cannot be set up through payroll deduction.
Contact Us
If you have any questions about We Give To Give please contact us.